Aspheres directly from stock
The StockOptics Aspheres product range includes an exclusive selection of standardized optics. Choose between asphericon a|High-NA, a|Low-NA and a|UV-grade fused silica. Thanks to CNC polishing and grinding this aspheric lens meets the highest demands on production quality and tolerance:
Precision polished Aspheres (a|High-NA made of S-LAH64, a|Low-NA made of N-BK7 and a|FusedSilica made of fused silica)
CNC grinding & polishing for superior surface roughness
Materials: S-LAH64, N-BK7, FusedSilica
Diameter: 10 mm to 100 mm
Available with high-quality AR- and V-coatings
Off-the-shelf delivery for short lead times
Files for optical design and drawings available (Zemax, CodeV, OSLO, VirtuelLabTM, Step)
New: a|FusedSilica aspheres now with even better surface roughness!
Discover the new a|FusedSilica product lines: Precision, Ultra and BeamTuning. Optimized for a wide range of (laser) applications, as prototypes in test devices or as standard components for beam focusing/collimating, the new fused silica aspheres are particularly suitable for high laser powers. Besides additional diameters, all a|FusedSilicas are now also available with high-precision V-coatings (355 nm, 532 nm and 1064 nm).
a|FusedSilica aspheres at a glance:
Precison Line: RMSi ≤ 0.5 μm and wavefront RMS ≤ 235 nm perfectly tailored for your UV application
Ultra Line: ultra-precision optics with surface form deviation ≤ 0.3 μm and wavefront RMS ≤ 140 nm
BeamTuning line: high-end finished optics for lowest roughness of ≤ 0.5 nm, RMSi ≤ 0.02 μm and wavefront RMS ≤ 10 nm
Further information can also be found within the video "UV Aspheres for high power laser applications".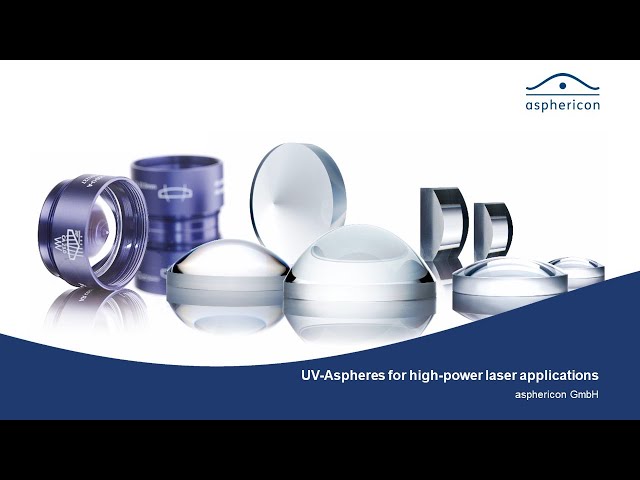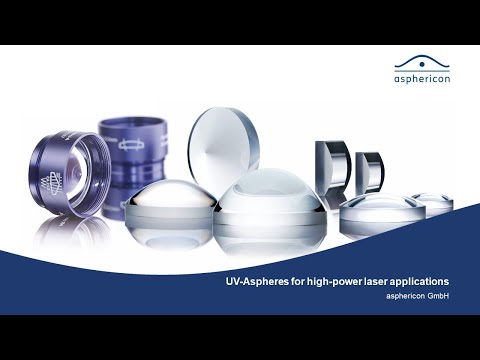 UV Aspheres for high power laser applications
Advantages of the new a|FusedSilicas explained by VP Dr. Ulrike Fuchs
Discover our BeamTooling App and calculate important optical properties of StockOptics aspheres online.
App Features:
Illustration of a|Asphere properties used at a wavelength other than the design wavelength
Calculation of effective focal length (EFL) and working distance (WD)
... and further calculations of the BeamTuning range
The app is available in the Apple and Google App Stores.
You can also use the web version for calculation.
| | S-LAH64 Aspheres | N-BK7 Aspheres | Fused Silica Aspheres |
| --- | --- | --- | --- |
| Diameter | 10-50 mm | 12,5-100 mm | 12.5-50 mm |
| Diameter Tolerance | +0/-0.05 mm | +0/-0.05 mm | +0/-0.05 mm |
| NA | 0.49-0.61 | 0,23-0,61 | 0.11-0.64 |
| f/d | 0.71-0.90 | 0.8-2.0 | 0.7-4.0 |
| λDesign | 780 nm | 780 nm | 285 nm, 355 nm |
| Material | S-LAH64 | N-BK7 | Fused Silica |
| Surface Form Deviation (RMSi) | ≤0.5 µm | ≤0.5 µm | up to ≤0.02 µm |
| EFL Tolerance | ≤0.1 % | ≤0.1 % | ≤0.1 % |
| Surface Imperfections (Scratch/Dig) | 60 - 40 | 60 - 40 | 20 - 20 |
| Center Thickness Tolerance | ± 0.05 mm | ± 0.05 mm | ± 0.05 mm |
| Clear Aperture | ≥ 90 % | ≥ 90 % | ≥ 90 % |
Advantages of StockOptics Aspheres